MD5 Hackathon
RadSpoke: network for auxiliary communications.
⌄
MD5 Hackathon
 
In Oct. 2016, I participated in the inaugural hackathon hosted by MD5, the Department of Defense's national security technology accelerator, to tackle Humanitarian Assistance and Disaster Relief (HADR) challenges faced in urban environments.

During this 3-day event, I had the opportunity of :
Listening to first-hand accounts of problems faced by first responders (FDNY) in a megacity like NYC.
Collaborating with front-end and back-end developers for the first time.
Developing an idea into a working proof of concept and presenting to a panel of juries.
 
In a team composed of 3 front-end developer, 1 back-end developer and myself, I was in charge of the UX / UI elements of the project and the narrative vision of the technology we hacked.
Our demo, named RadSpoke, won the People's Choice award with the most votes from the audience and participants.

RadSpoke (Radio + Spoke network) is an auxiliary communications system during blackouts caused by natural disasters. The RadSpoke network connects victims of natural disasters to emergency services by relaying data between Long Range (LoRa) radio frequencies and wifi transmissions.

Through this service, victims can send quickly their GPS locations and other vital information, such as their medical conditions and contextual hazards, to emergency services so that first responders can prioritize and allocate resources accordingly.
 
Prototype created using Adobe Xd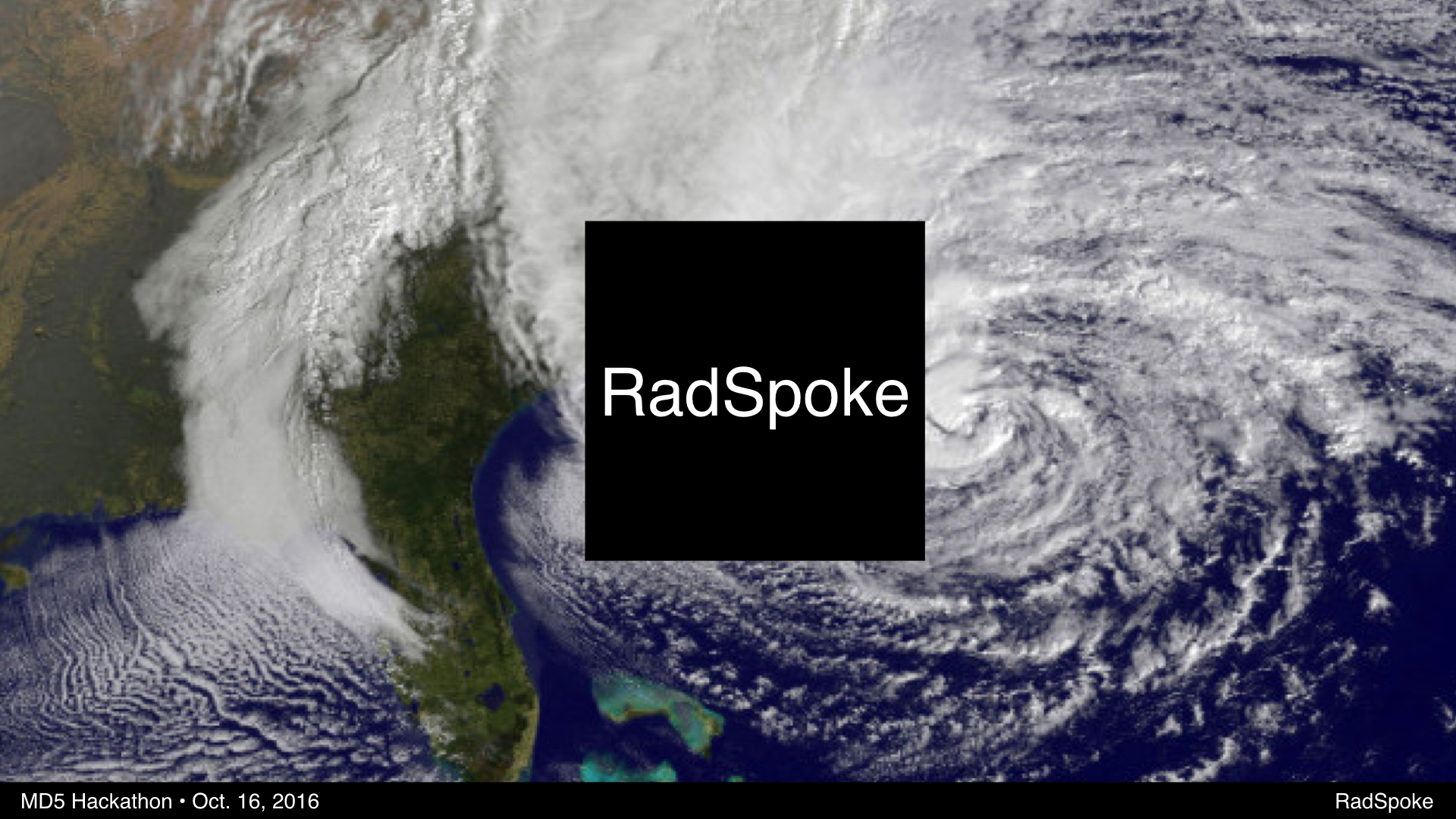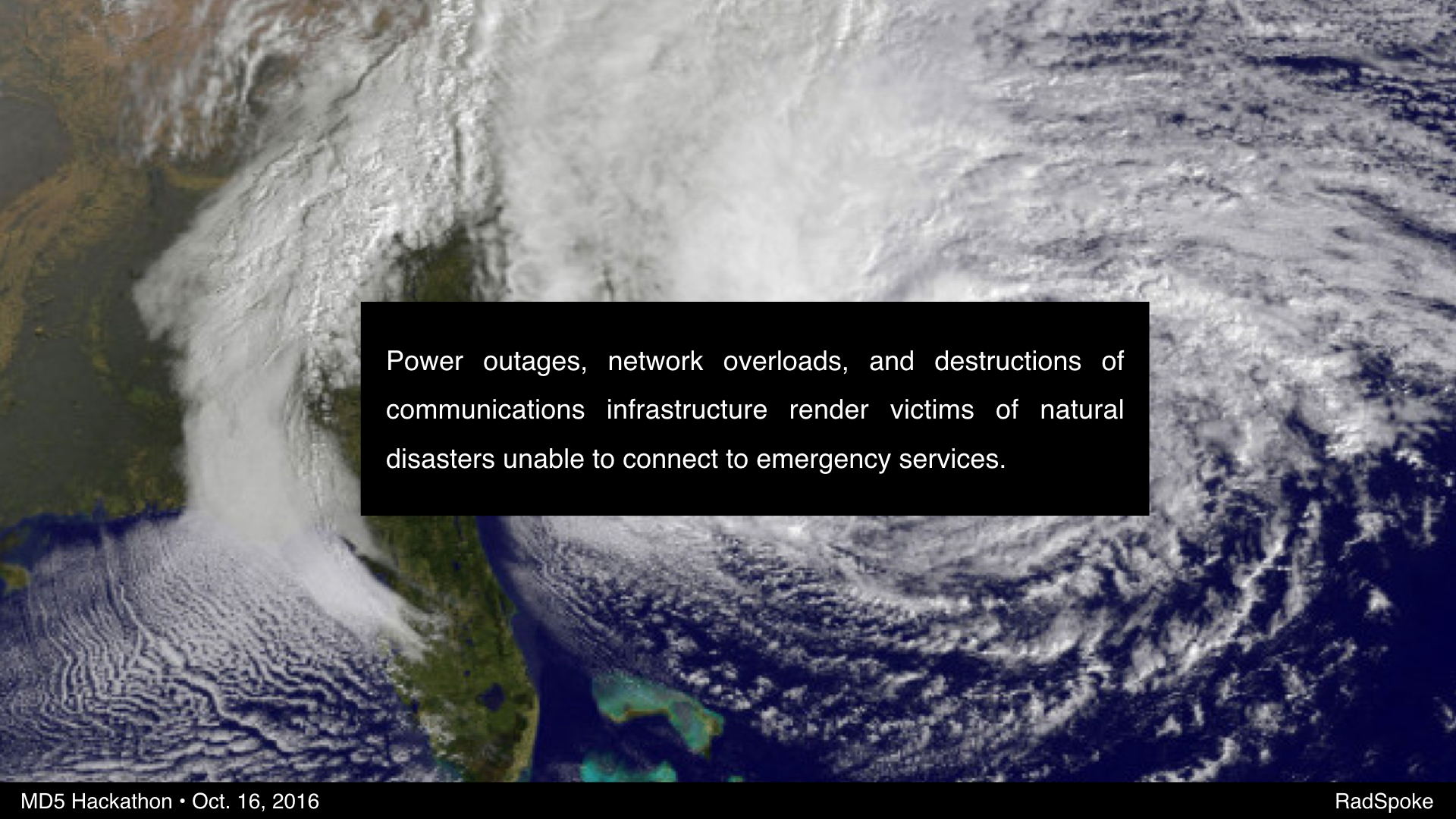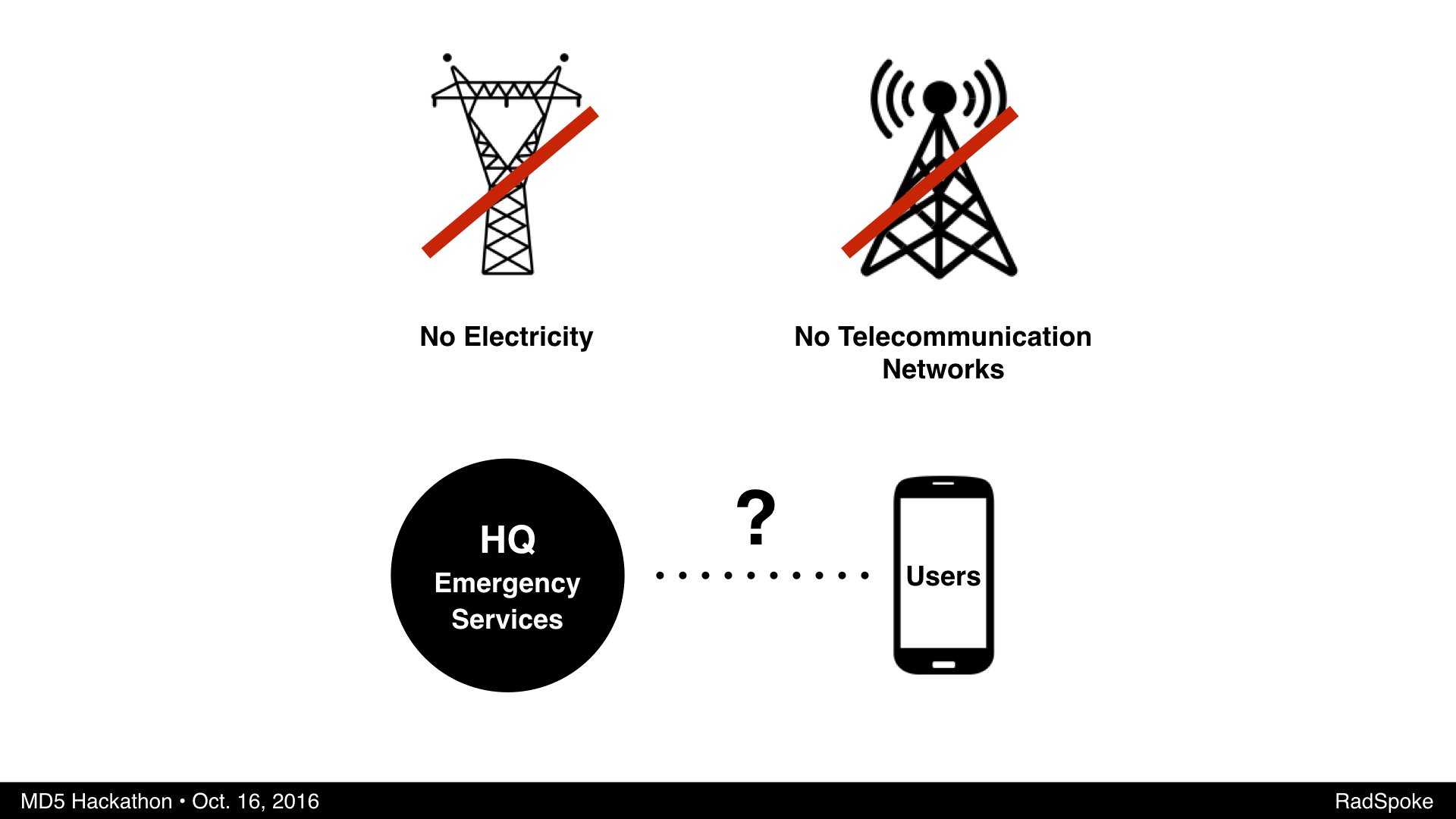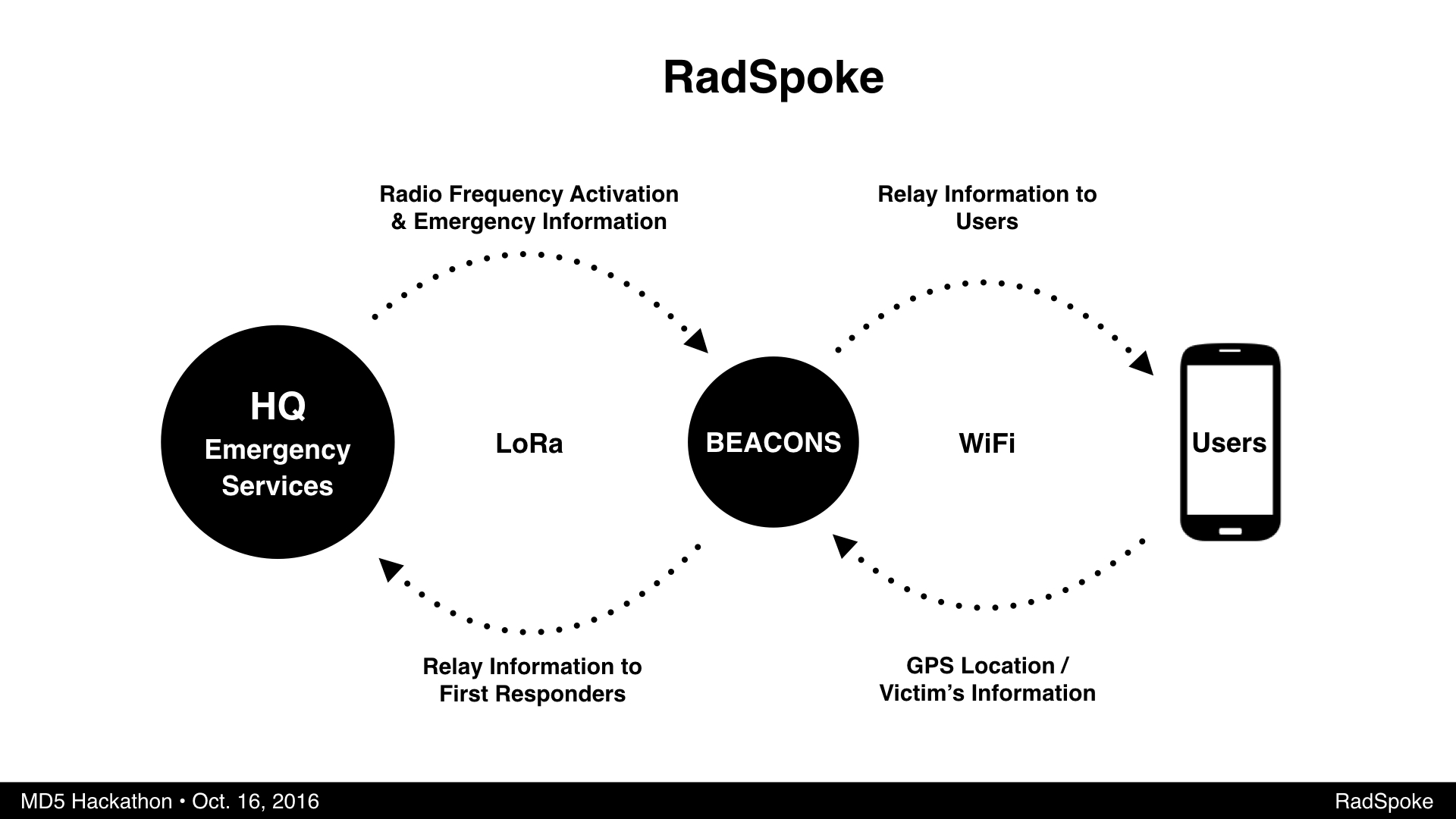 implementation: Emergency Headquarters